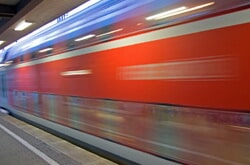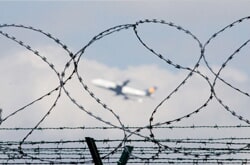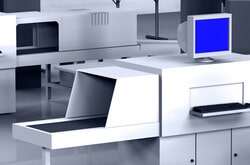 Avidar Group
(Founded in 1987)
Avidar Groupreliably and efficiently provides its customers with a wide array of services,including security, protection, cleaning and maintenance, delivery and investigations,call center, alarm system and communications.
The Companyserves large and sensitive locations, including government offices, public organizations,municipalities, institutions, highly sensitive facilities and other private entities.
The Companyoperates a Grade A alarm monitoring center, manned by 24-hour supervisors andnight patrols (beyond Company managers). The Company currently employs thousands of employees earningcompensation customary in the Israeli economy.
The Companyoperates branches nationwide.
The Companyemploys cleaning crews that specialize in cleaning offices, carpets and floorpolishing, as well as window cleaning teams.
The Companyowns all of the equipment required for cleaning purposes, such as carpet cleaningmachines, floor polishing and rinsing machines, steam sprayers, blowers, softwater window cleaning devices, etc.
The Companyemploys dedicated teams for removing gum and graffiti using a special machine, exclusiveto our Company.
The Company usesexcellent cleaning materials bearing a certified standard.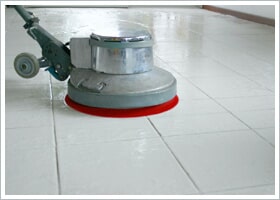 Cleaning and Maintenance Services Among our customers:


Egged
Our Companycleans all of the Egged stations in the north and south of the country.
The serviceincludes comprehensive station maintenance, bus and office cleaning.
This operationcalls for hundreds of maintenance employees and supervisors at each station.
Stationdeployment:
North:Nahariya, Acco, Nazareth, Carmiel, Tiberias, Safed, Kiryat Shmona and Afula
Sharon:Herzeliya, Hadera, Pardess Hannah, Netanya, Kfar Saba, Ra'anana
South:Rehovot, Be'er Sheva, Ashdod, Kiryat Gat, Arad, Ashkelon, Dimona, Gdera, Eilat.



IsraelRailways
Our Companyprovides Israel Railways with cleaning services, including train stations,operational facilities, garages and passenger cars. Tens of thousands of meters are cleaned inshifts, 24 hours a day. The operationrequires over 100 cleaning personnel, supervisors and thorough cleaning teams.


Israel Airports Authority – Terminal 3
Our Companycleans the new Terminal 3 at Ben Gurion Airport, covering thousands ofcommercial meters.
The operationis performed by dozens of employees, cleaning over 100,000m², 24 hours a day, 7days a week.


Israel Airports Authority – Terminal 1
Our Companycleans Terminal 1 and the Ben Gurion Airport operational areas. The operation is performed by dozens ofemployees, cleaning tens of thousands of meters, 24 hours a day, 7 days a week.


Israel Aerospace Industries
Our Companycleans several IAI factories, consisting of hundreds of thousands of meters
.
Bedek Aviation Group
~190,000m²,including office buildings of tens of thousands of square meters. This operation requires a large number ofemployees during the day and night.


Engineering Division
Our Companyprovides the IAI Engineering Division at the Nevatim IAFB with cleaningservices, covering approximately 20,000m².


Divisions: HR, Mahut, Lahav, Malat, Maman
Our Companyprovides these divisions with cleaning services, employing dozens of workers inthe day and evening.


Executive Aircraft Division
Our Companyprovides sweeping services for public areas, using road sweepers.

Aircraft Food Industry
Our Companyprovides cleaning services to the largest food factory in Israel.
The operationrequires dozens of cleaning personnel, 24 hours a day. The services are subject to daily laboratorytests and they operate under a high level of supervision.



Mishan Assisted Living, Nursing Homes and Facilities
Our Companycleans the Mishan assisted living, nursing homes and facilities nationwide.
This operationrequires hundreds of employees who work in shifts, as well as supervisorsdedicated to each facility.
Mishannational deployment:
Carmel –Haifa, Mishan Jerusalem, Onim – Kfar Saba, Alumim – Kfar Saba, Mishan Holon,Mishan Fichman, Mishan Brodetzky, Mishan Afeka, Mishan Efal, Mishan NevehAvivim, Mishan Gan Yavneh.


HaMigdal Building, Tel Aviv
~15,000m²cleaned day and night by cleaning personnel monitored by supervisors.


Ministry of Health – Hillel Yaffe Medical Center
Our Companyprovides cleaning services to the Hillel Yaffe Medical Center. This operation is conducted by dozens ofemployees, cleaning ~50,000m² in shifts.



Israel Diamond Center
Our Companycleans the public areas of the Israel Diamond Center in Ramat Gan. This operation requires dozens of day andevening workers.


Ort Israel
Our Companycleans the offices at the administrative building in Tel Aviv.


Beit HaShoter, Tel Aviv
Our Companyprovides cleaning, maintenance and gadening services at Beit HaShoter in TelAviv. Beit HaShoter serves as a hotelfor Israel Police officers.


Kenyoter Mall, Ness Ziona
Our Companyprovides cleaning services to the Kenyoter Mall in Ness Ziona. Cleaning is performed by skilled cleaningworkers and crews, 24 hours a day.


And many more…


We look forward to seeing you among our satisfied customers.
Sincerely,
Yehiel Shlomo
CEO